SKR-700 Multifunction laminating machine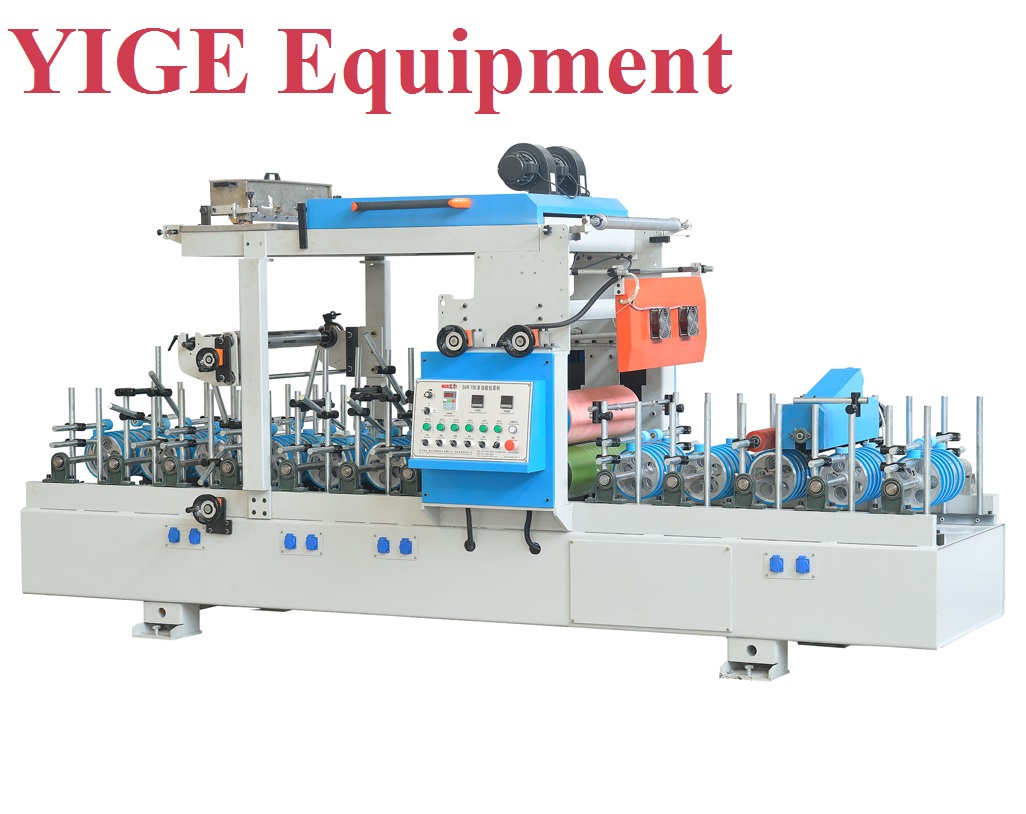 main parameter:
Coating width range

300-1300mm

Max processing thickness

60mm

Min processing length

600mm

Conveying speed

cold glue: 0-25m/min(Stepless

)

hot glue:

0-50m/min(Stepless

)

Glue type

cold glue:

Oily glue

hot glue

:

PUR

Max Roller diameter

75mm

Heating power

6kw

Motor power

1.5kw
Remark: If any change of the specification and standards,will not be noticed.
Equipment characteristics:
SKR-700 Multifunction laminating machine with fully steel body, has high precision turbo, vortex rod drive and workpiece transmission steady.
The body can be lengthened, separate design, Stepless Frequency Speed Adjustment.
Full imported silicon conveying wheel, molding roller, wear-proof, oil-proof, heatproof, easy to remove the rest glue. Fully automatic digital control system, easy operation, can apply to different work's demand.
It is specialized for decorating wall panels, profiles, aluminum-plastic profiles and other surface coating with PVC film, melamine paper, artificial wood veneer, wood veneer etc, which can make the complex shape product's surface to reach perfect coating. Using the high-standard glue, can coat many kinds of angle, circular, concavo convex, pressure tank and roll rims. It's widely suitable for building, furniture, table face, window, door, decorative bar and other related professional factories' usage.