HDPE coil pipe extrusion machine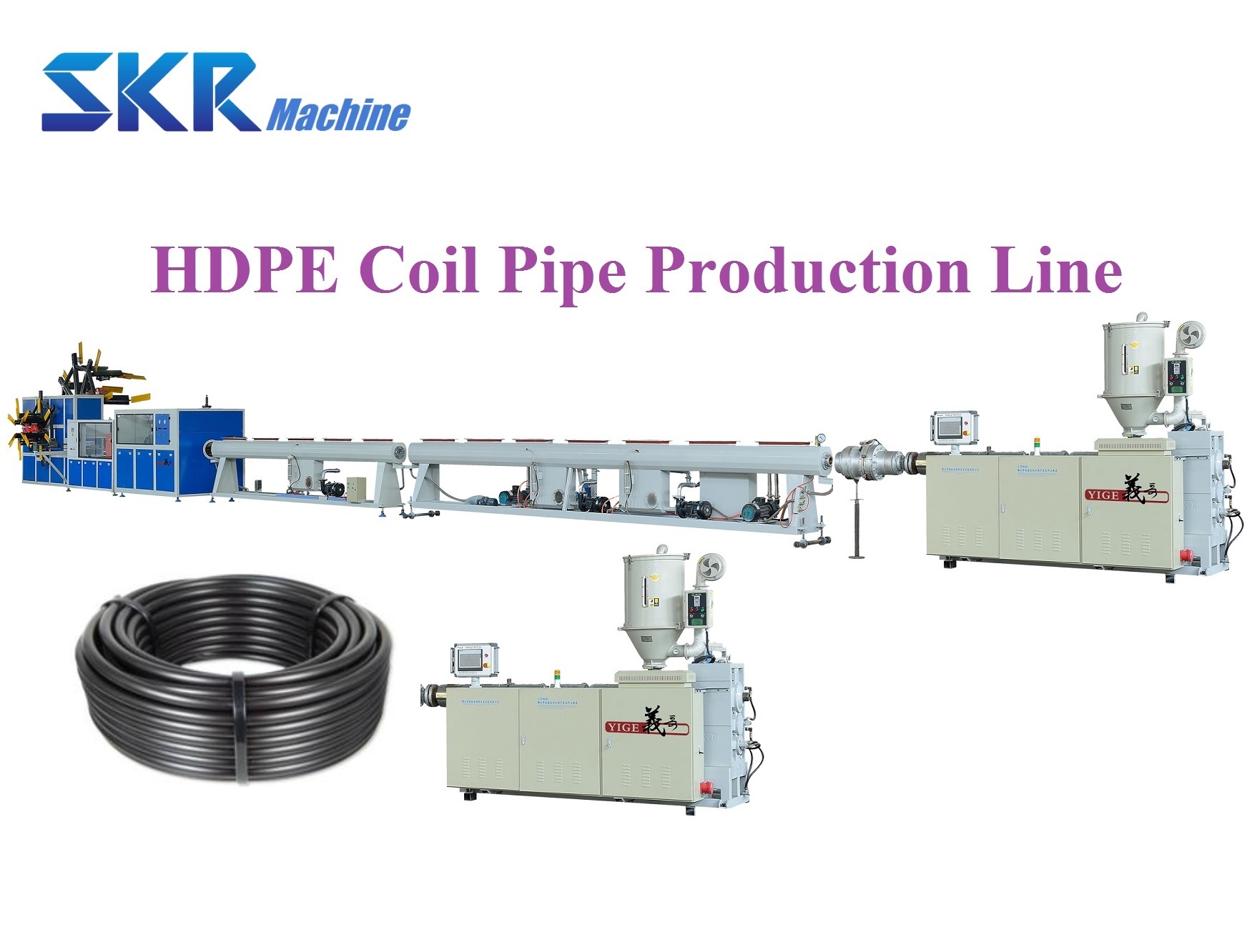 main parameter:
Pipe range(mm)

16-63

32-125

75-250

110-450

160-500

250-630

315-800

450-1000

630-1200

10-1400

1000-1600

Host model

SJ45/33

SJ75/33

SJ60/33

SJ75/33

SJ90/33

SJ90/33

SJ120/33

SJ120/33

SJ150/33

SJ150/33

SJ150/33

SJ150/33

SJ150/33

Die mould

Single outlet

Double outlet

Single outlet

Single outlet

Single outlet

Single outlet

Single outlet

Single outlet

Single outlet

Single outlet

Single outlet

Single outlet

Single outlet

Auxiliary

Total power

70

125

150

230

380

380

550

550

800

800

1000

1100

1200
Remark: specifications and standard equipment will be subject to change without notice.
Equipment characteristics:
SKR-PE,PP series plastic pipe production line is mainly used for producing agricultural water supply and drainage pipe, building drainage pipe, laying cable, etc.
This unit consists of single screw extruder, calibration tank, claw type traction machine, cutting machine, stacker, etc. Single-screw extruder and tractor adopts imported brand AC frequency control device, both of vacuum pump and traction motor use high quality brands. Tractor has 2claws, 3claws, 4claws, 6claws, 8claws, 10claws, 12claws and other traction modes. Cutting machine can choose chipless cutting, blade cutting or planetary cutting type, which is reliable and high efficiency.
According to user's requirements, our company can allocate the special devices to produce inner wall spiral tube, inner wall hollow tube and core layer foam pipe units to exchange the extruder, which can produce PP,PE,ABS,PPR,PEX silicon core pipe and other material pipes. Planetary cutting machine uses fully automatic CNC control, has reached international advanced level.