PVC/PE WPC extrusion line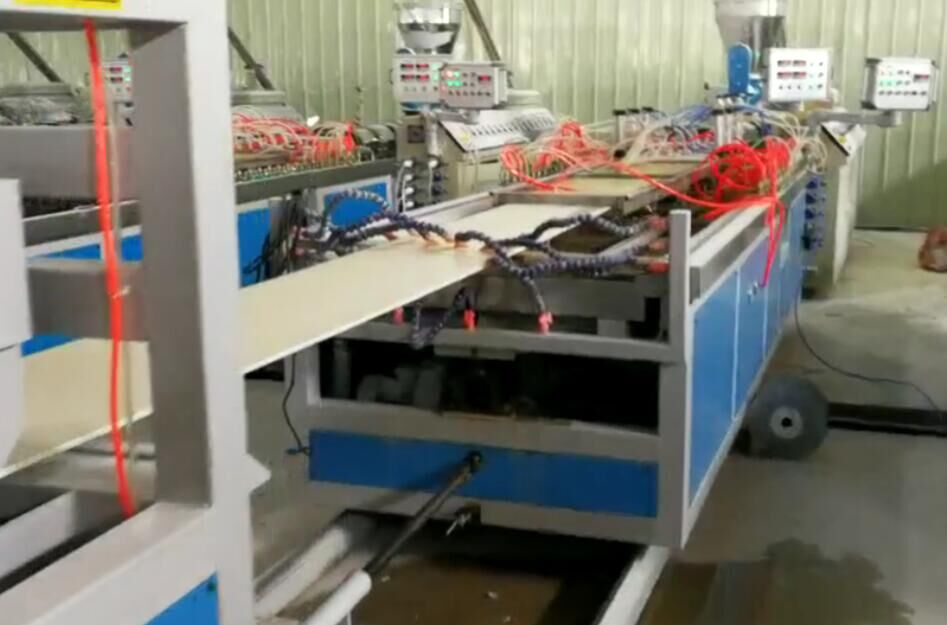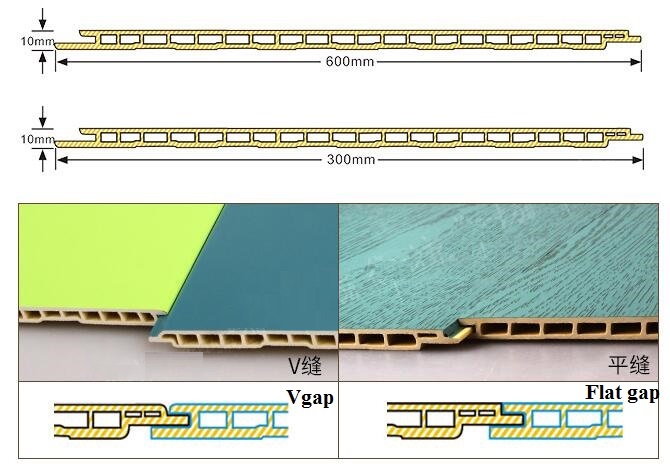 main parameter:
| | | | | | |
| --- | --- | --- | --- | --- | --- |
| HOST Model | SKR-SJZ51 | SKR-SJZ55 | SKR-SJZ65 | SKR/SJZ-80 | SKR/SJZ-92 |
| Main motor power (KW) | 18.5 | 22/30 | 37 | 55/75 | 90/110 |
| Auxiliary model | SKR-XC150A | SKR-XC200A | SKR-XC350A | SKR-XC750A | SKR-XC1200A |
| Vacuump power (KW) | 4 | 55 | 5.5*2 | 7.5*2/5.5*1 | 11*2/7.5*1 |
| Traction speed (m/min) | 0.5-12 | 0.5-8 | 0.5-4 | 0.5-3 | 0.5-2 |
| Total power(KW) | 54 | 71 | 85 | 125 | 225 |
| Capacity(Kg/h) | 120 | 150 | 250 | 350 | 650 |
| Cover aread(M) | 16/2.5 | 17/2.5 | 19/3 | 23/3.5 | 27/4 |
Remark: The specification and standard machine are subject to change without notice.
Equipment characteristics:
SKR-
WPC panel/profile/board Extrusion line, using special designed barrel screw and extruder to produce wood-plastic products. It's OK for extruder stand-alone or two mixed directly extruding, and second-extruding after granulation, which has characteristics as saving power and space, high yield, stable extrusion pressure, host feeding zone more fulfilling and better plasticizing effect, etc.
This series production line consists of conical twin-screw extruder, vacuum forming table, tractor, cutter and rack, which can be used for a variety of wood-plastic products.
WPC materials are filled with natural wood fiber material, the finished products have the wood's look and feeling, widely used in a variety of industries such as construction, furniture, decoration, phase cabinets, etc.