PVC one outlet pipes belling machine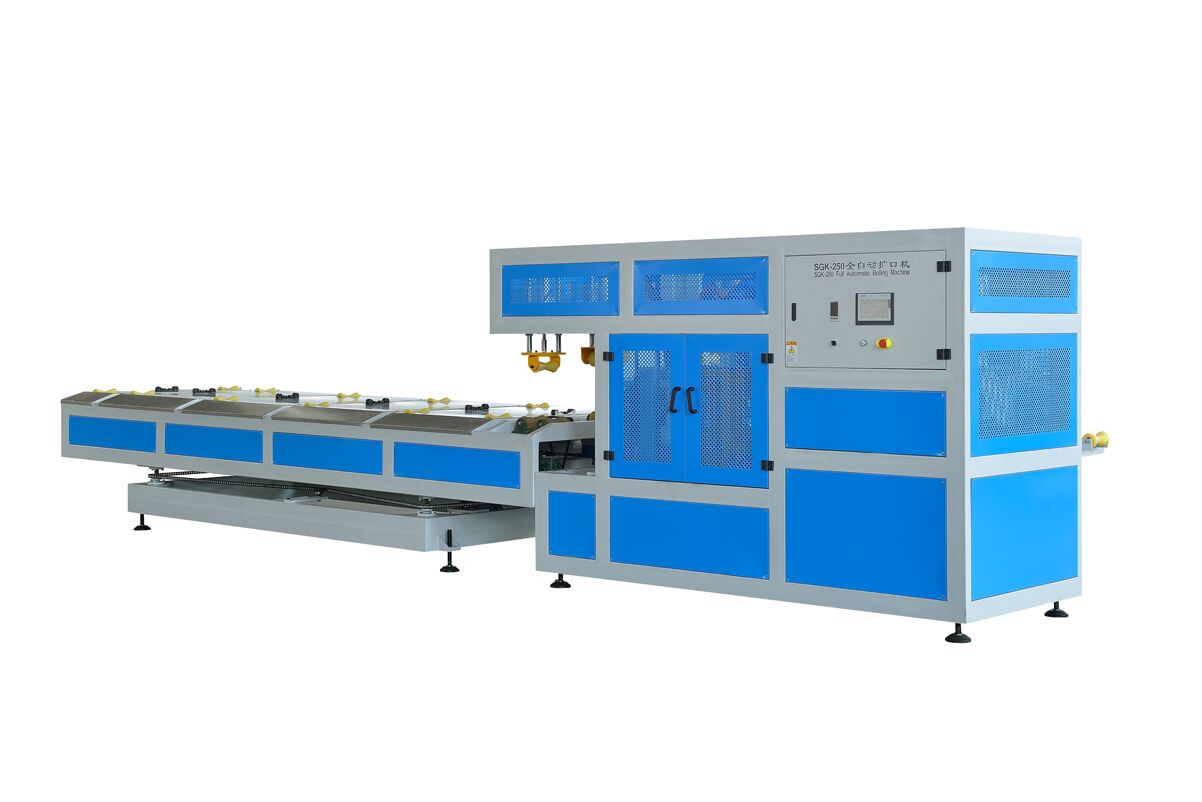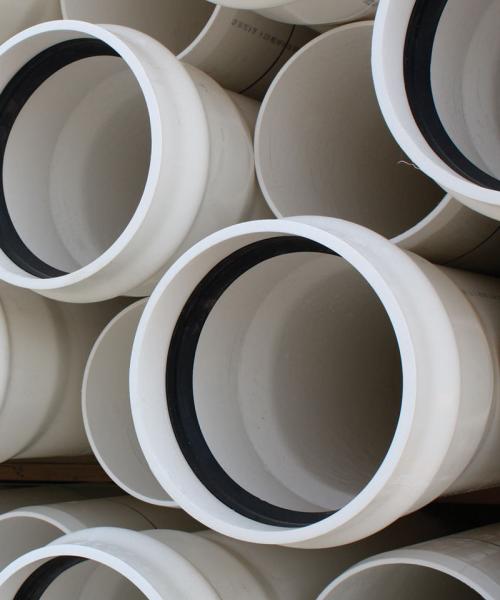 main parameter:
Model

SKR-50

SKR-110

SKR-250

SKR-315

SKR-630

Production range(mm)

Φ16-50 Double outlet

Φ50-110

Φ50-250

Φ160-315

Φ315-630

Flaring shape

U shape or R shape

Cooling type

Air cooling

Water cooling

Heating power(KW)

4

4

7.2

15.6

25.4

Installation capacity(KW)

5

12

13

20

36















Remarks: Specifications and standard equipment are subject to change without prior notice.
Equipment characteristics:
This machine is suitable for the expansion of 16-630 PVC, PE and PP plastic pipes. It can be used not only on-line with the pipe production line, but also as a stand-alone machine. The small tube can be enlarged at one time and the big tube can be enlarged at the other.
This machine is mainly composed of two parts: headframe and base. The working head rack is composed of a heating box and an expanding die head. The base is mainly used to support the pipe, and it is positioned correctly and automatically at different working positions of the working head rack to complete the heating and expansion of the pipe.
The operation of the equipment and the enlargement cycle (such as temperature control, heating time, forming, cooling, etc.) are automatically completed by PLC.
The machine has the advantages of reasonable structure, beautiful appearance, advanced technology, convenient operation and high degree of automation.
Work procedure of expander:
1. Pipe preheating
The pipe is preheated by heating on the working head. The heating temperature is set and controlled by a temperature control instrument. In the heating box, the pipe is heated by the inside and outside of the heating pipe and the pipe rotates to ensure the uniform heating of the pipe enlargement surface.
2. Pipe flaring
The special expanding die is used to insert the preheated inner hole of the pipe, and the expanding part of the pipe is enlarged or undertook to enlarge.
3. Cooling of flared Pipe
The expanding part is cooled by cold air, and the cooling time is adjusted.